Why KFC Vietnam?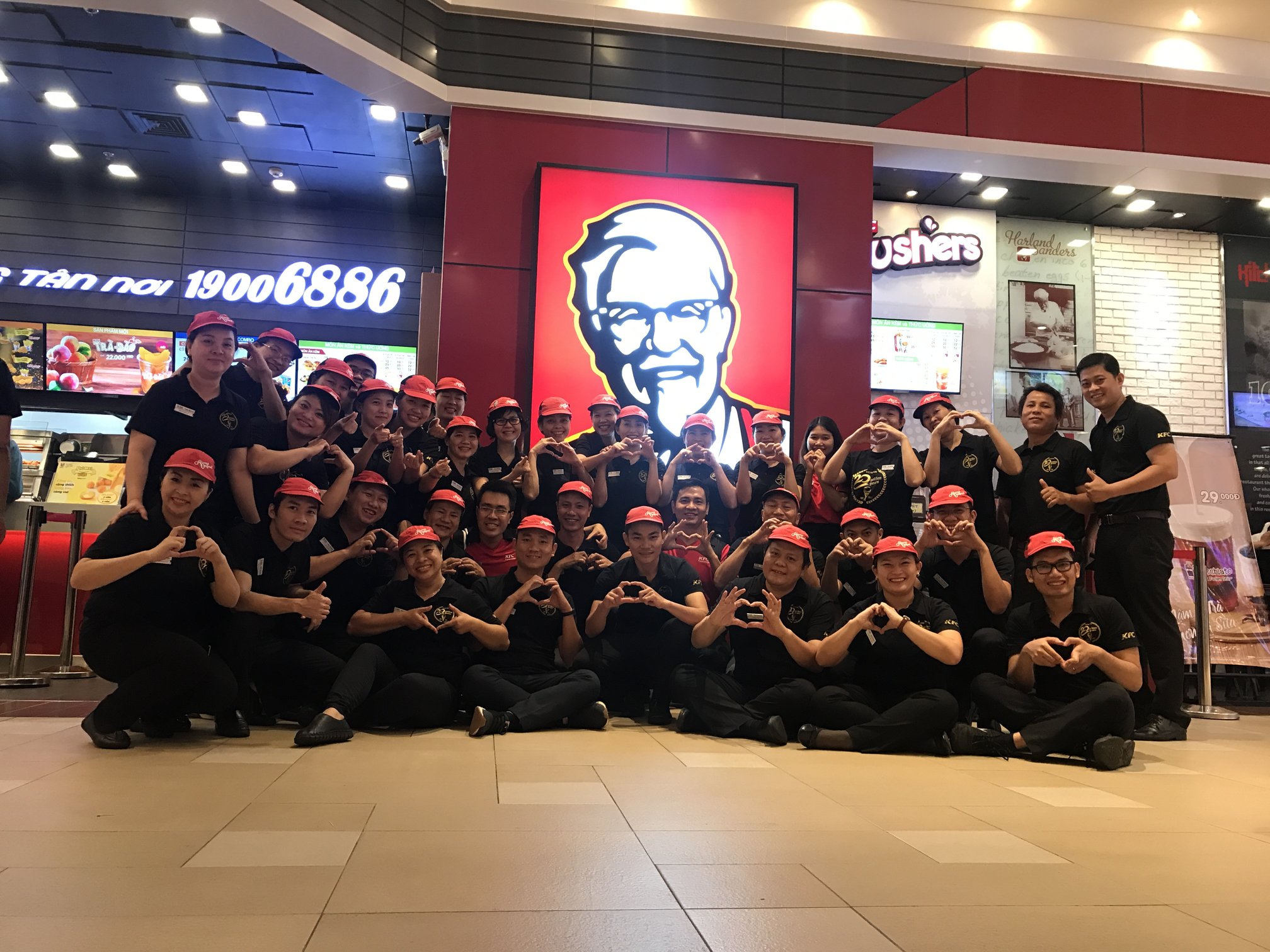 KFC is the abbreviation of Kentucky Fried Chicken, a brand and operating segment of Yum! International Restaurant Group (United States). KFC sells fried chicken, a kind of fast-food which has become more and more popular in populated countries worldwide. Today, KFC chain is present in 109 nations and territories all over the world, with more than 20,000 restaurants serving 12 million guests every day.
In 1997, KFC opened its first restaurant in Ho Chi Minh City in Vietnam. To this day, this fast-food restaurants chain has extended its presence to over 140 restaurants in 19 cities and provinces of Vietnam, providing work for more than 3,000 people and making considerable contributions to Vietnam's fast-food industry as well as to the formation of a new consumption habit and culinary culture in the areas where KFC is present.

With almost 20 years of building and developing Kentucky Fried Chicken restaurants in Vietnam under the global standard of Yum! International, KFC Vietnam is on the way of consecutive growth and conquering at potential cities and provinces.
The successful accomplishments that KFC Vietnam has acquired today coming from our people who are living and working with the spirit of "How We Win Together" for the mission of making KFC Vietnam become a great place to work.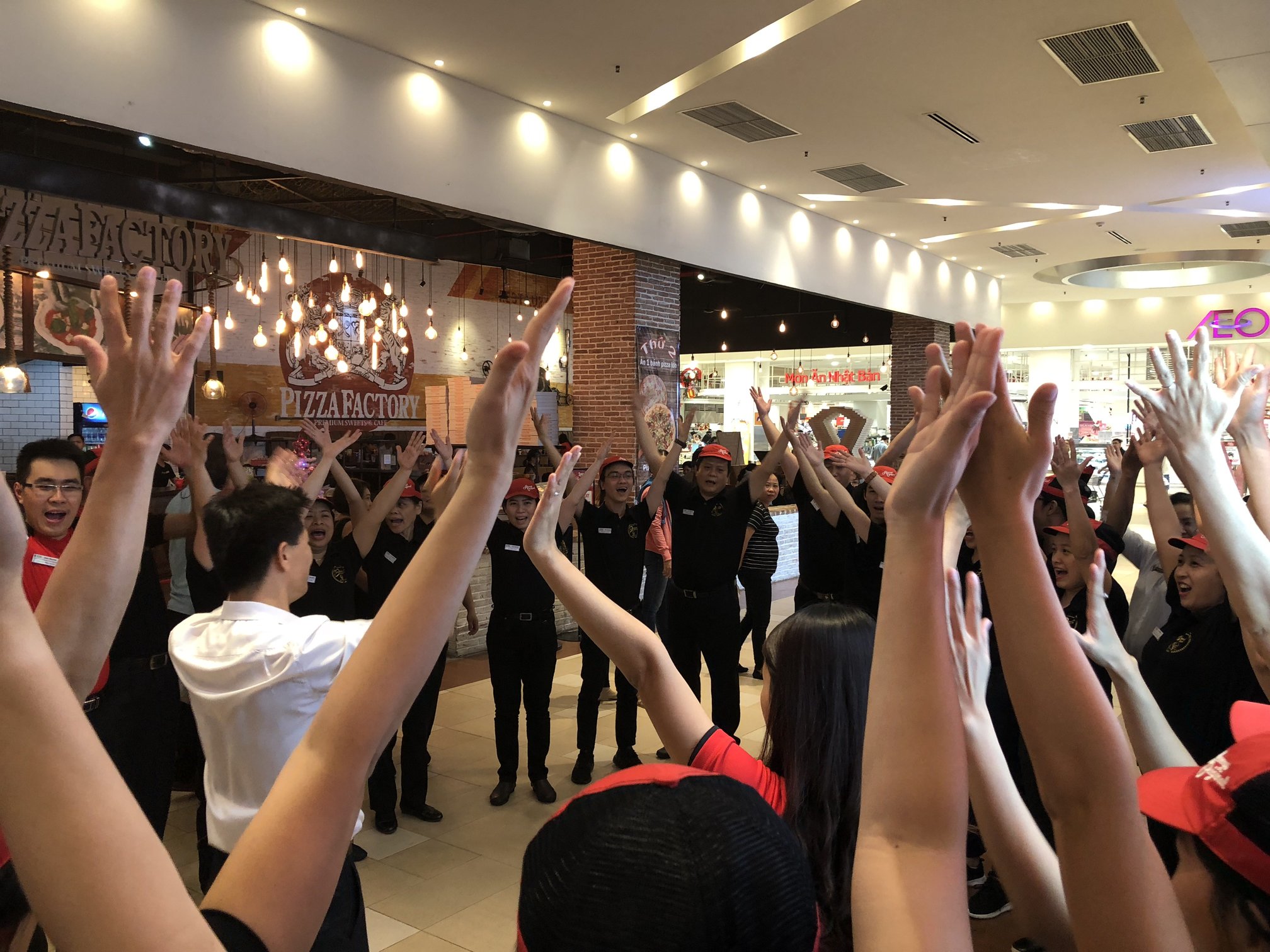 Let join us to bring the satisfaction and so-good taste of KFC to everyone across the country. KFC in you, Always Original!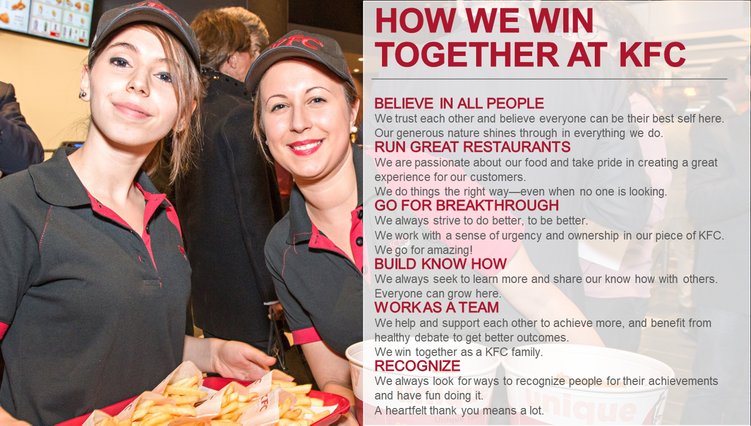 KFC VIETNAM & COMMUNITY

Together with the business activities, KFC Vietnam also shows interest in social activities because we hope to contribute our part to the prosperity and the development of Vietnam, as well as to become a friendly brand amongst Vietnamese consumers, which remains one of the leading priorities in our business criteria.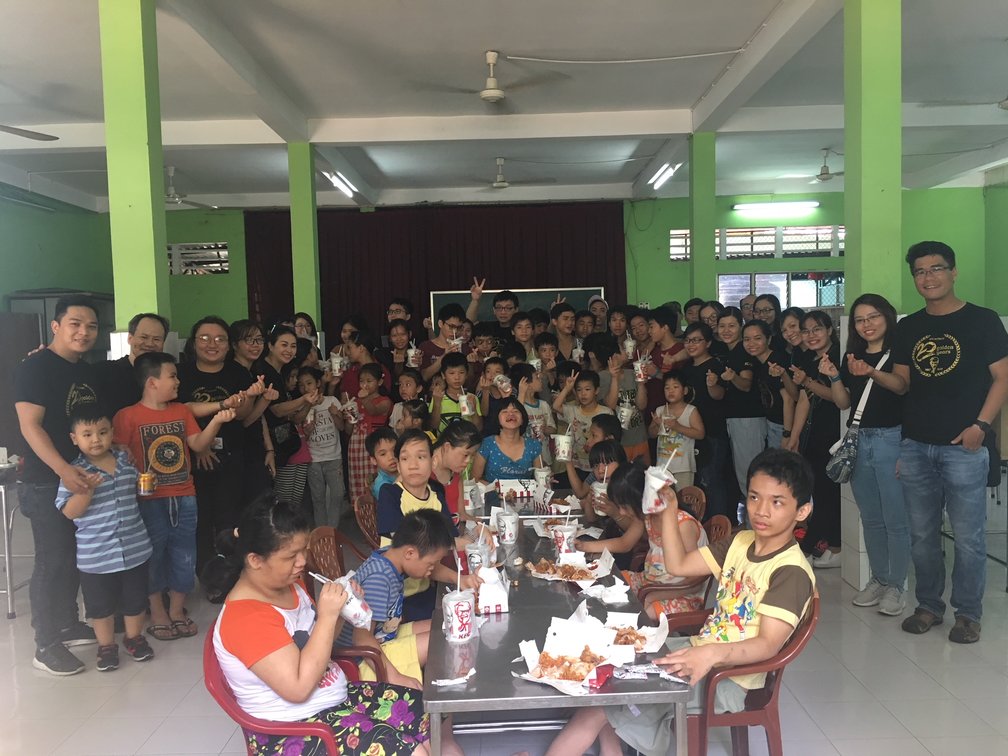 Inside review about KFC Vietnam